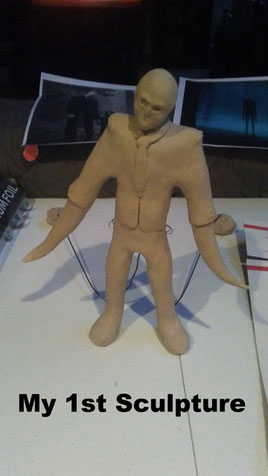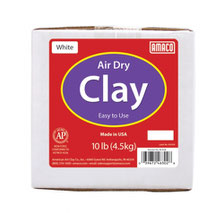 This was my very first sculpture I created around December 2016. I used Amaco, a waterbased clay. It did get messy but this was a good clay to learn from. Unfortunately these air dry clay's sometimes crack after it dry's out. This was only a practice sculpt and cost only $10 bucks so the cracks were no big deal.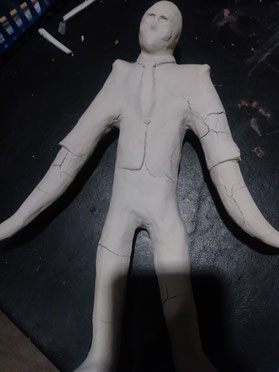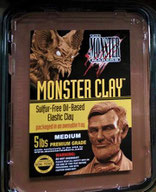 I started looking into other clay's. I did some research and ended up ordering some Medium Base Monster Clay on Amazon. I wanted a reusable clay that I could use to create molds and Monster clay worked perfect for me. I used a spare crockpot to melt the clay down at the lowest temperature then once it softened, the clay was very easy to shape with my hands. Once I had most of the form done then I started using tools to carve some detail. The 3 dotter tools and my hand made loop tool were the most useful for me.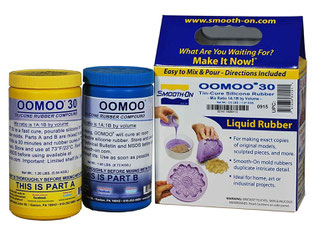 After the sculpture was finished, I used a silicone liquid rubber called OOMOO 30 to create a 2 piece mold.This was another new experience for me but there was plenty of good information out there to help me get started. The cure time for this mold was 6 hours so this project took me a couple days to finish.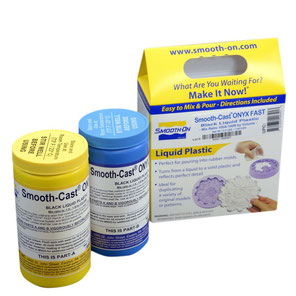 With the mold completed, the next thing to do was reproduce the original clay sculpture with a liquid plastic cast resin. Smooth Cast Onyx fast has a very fast pot life of 2.5 minutes so you have to work fast. It's probably not the best cast to use when it's your first time. I ended up using Smooth cast 300 afterwards for most of my projects with a better experience. More information about these cast and mold products are available on there website at Smooth-on.com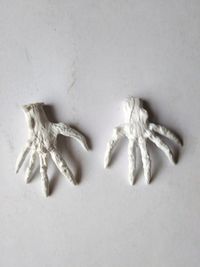 The hands were sculpted seperate then molded and cast with the same process as the body. Then they were then attached with Quick-Cure 5 minute epoxy to the body.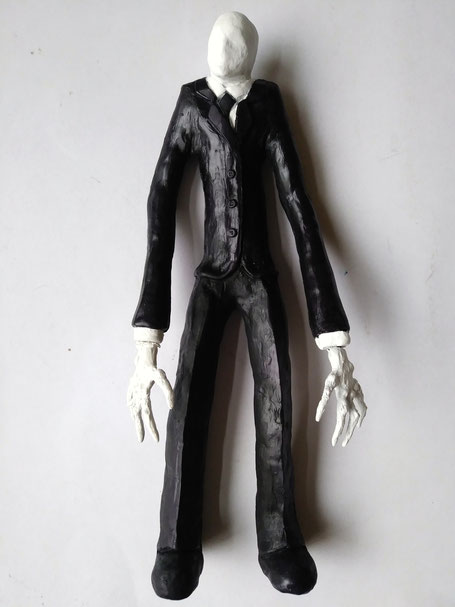 After everything was in one piece, it was ready for paint. The paint job was pretty simple since the cast was already a matte black. I used white acrylic paint for the head and collar, then used a acrylic sealer (Aleene's) to protect the paint.
The project was suppose to be finished but I felt it could have came out better. I was not happy with the lumps and seamlines so I went back to work on it with a Dremel 7700. After grinding and sanding I started the mold process again. This time instead of a Tin-cure mold, I went with a stronger more durable Platinum-cure mold called Mold Star 20T.
After grinding , sanding, then remolding the body, I repeated the same process with the hands. The results was a sharper and smoother looking Slenderman sculpture.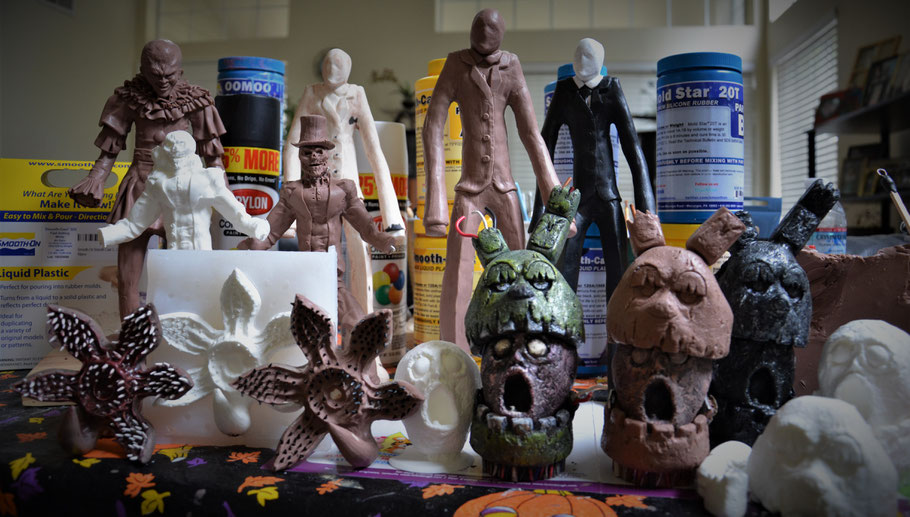 Jusmade is a participant in the Amazon Services LLC Associates Program, an affiliate advertising program designed to provide a means for sites to earn advertising fees by advertising and linking to Amazon.com